How to Plan an Epic Airsoft Birthday Party
Posted by the Amped Blog Squad on July 24, 2023 • Party Planning
Live near Pittsburgh and want to plan an epic birthday party for someone? Don't settle for another party playing video games or bowling. Instead, consider a birthday party at an airsoft arena! In this comprehensive guide, we'll cover everything you'll need to plan a birthday that experience that is exciting and affordable..
Find An Airsoft Field That Has Party Options
Look for airsoft fields near you that offer party planning options. Amped Airsoft Arena is located in the heart of Pittsburgh and offers party packages that make planning the perfect airsoft birthday party easy and affordable. These packages include access to the arena, rental airsoft equipment, and a dedicated party room.
In addition to the arena, Amped Airsoft's staff is committed to ensuring a great experience for players of all ages and experience levels, offering training and guidance for new players, and ensuring a safe and enjoyable environment. Parents are encouraged to play but are able to watch the gameplay from the viewing area as well!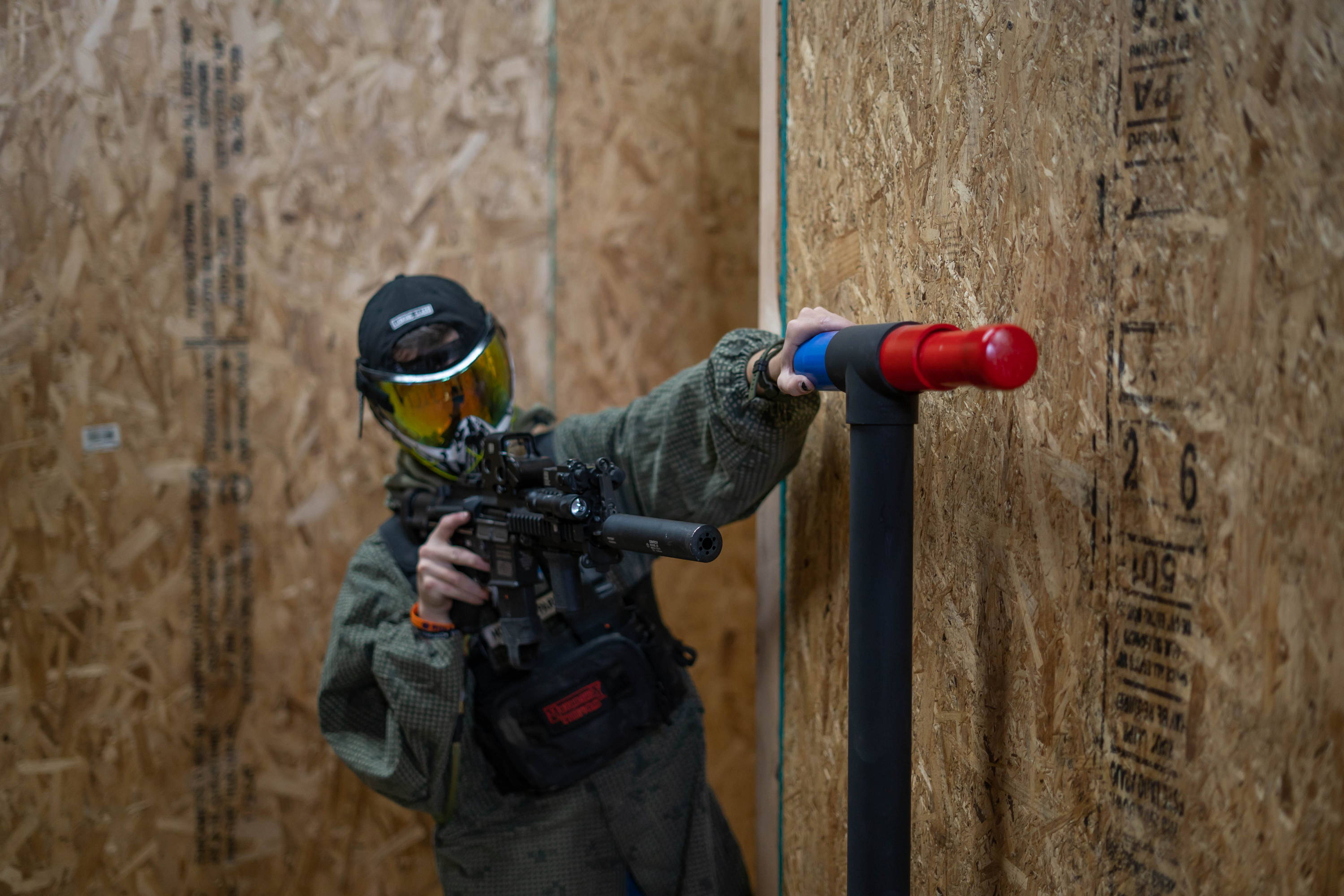 Choose the Right Theme and Decorations
Since we're planning an airsoft-themed birthday party, it's important to choose a theme that reflects the airsoft "vibe". One great idea is a military or tactical theme, complete with camouflage decorations - or even base the decorations off of their favorite video games, like Fortnite or Call of Duty.
But if you're keeping it simple - balloons and banners work too. (You can always bug your friend with a Cricut to help you get creative and personalize decorations with the birthday person's name and the theme for an extra touch.)
Set Up Other Activities For Those Who Arent Playing
Airsoft is a physically engaging activity that stimulates teamwork, individuality, and friendly competition - so its normal for some people to want to take breaks or even sit out some rounds (that's okay - everyone needs a round to gain back some energy). At Amped Airsoft, there is a viewing area to watch those who are out there playing but you can also set up games in the party room for those who aren't participating.
Cater Food from Local Restaurants & Bakeries
Feeding a group of hungry airsoft players is essential, and Pittsburgh has no shortage of great options for catering. Whether you opt for classic pizza, sandwiches, or BBQ, choose a local restaurant that offers customizable catering options and can work within your budget. Don't forget the celebratory cake or cupcakes - have them decorated to match your theme!
Here are a few great picks located nearby ->
Sammy's Pizzeria: 2145 Noblestown Rd, Pittsburgh, Phone: (412) 928-3020

Wiggy's: 2350 Noblestown Rd, Pittsburgh, PA 15205 (412) 919-0361

Sugar Butter Bakery: Pittsburgh: 331 E Main St, Carnegie, PA 15106 (412) 595-9192
Book Your Party at Amped Airsoft Arena!
By hosting your airsoft birthday party at Amped Airsoft Arena, you'll provide an extraordinarily epic experience that the attendees will never forget. With its multi-level facility, skilled staff, and customizable party packages, Amped Airsoft Arena is the perfect venue for a birthday celebration and other events.
Ready to plan the ultimate airsoft birthday party in Pittsburgh? Head over to the party planning page for more information!
Airsoft 101: A Beginners Guide to Airsoft

The Ultimate Airsoft Guide to Face and Eye Protection